March 8th, 2007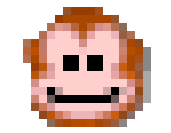 Late to the party as usual, I'm just now finding out how much fun coding with greasemonkey can be.
As I understand it, greasemonkey is a Firefox extension that lets you write code to modify how your Firefox browser displays other peoples' web pages. So, if you would like a link from Google's homepage to your own, you can write a greasemonkey script to do that. You're not changing the Google homepage itself - only those Firefox browsers with your greasemonkey script installed will display the link.
But even that is great. There are a lot of scripts out there to play with, so I picked one and tried to modify it for my library's use. It puts a button on Amazon book detail pages, so I can link right into my library's catalog to see if we have the book (similar to our bookmarklet).
To use the script, you just click and install the file (after installing greasemonkey, of course). Then, view a book page on Amazon, and look for the Chelmsford/MVLC logo and link on the right (under the Ordering button).
Editing them is basically coding in javascript, with some differences. It's fun, though, and powerful. The barrier will be creating something useful, and then getting patrons to install it on their own computers. I'm working on a few others, and will be adding them to the library's Tech Tools page.
browsers, coding, firefox, firefox extension, firefox extensions, greasemonkey, javascript, libraries, library, public libraries, public library
Tags:
browsers
,
coding
,
firefox
,
firefox extension
,
firefox extensions
,
greasemonkey
,
javascript
,
libraries
,
Library
,
public libraries
,
public library
,
Technology